DESIGNER MASABA Gupta can't be accused of playing it safe. At 28, the Mumbai-based SNDT Women's University graduate is a brand unto herself. She has an eclectic eponymous label with a tremendous social media presence, has been fashion director at Satya Paul and given India its first Instagram show, apart from various creative collaborations. Her latest apparel alliance is an athleisure line for Indo-Brit fashion e-retailer Koovs.com. The 32-piece Masaba X Koovs capsule collection of active wear, priced between Rs 800 and Rs 1,700, will be launched on the site today and will feature bodysuits, jumpsuits, joggers, crop tops, sports bras, bomber jackets and accessories.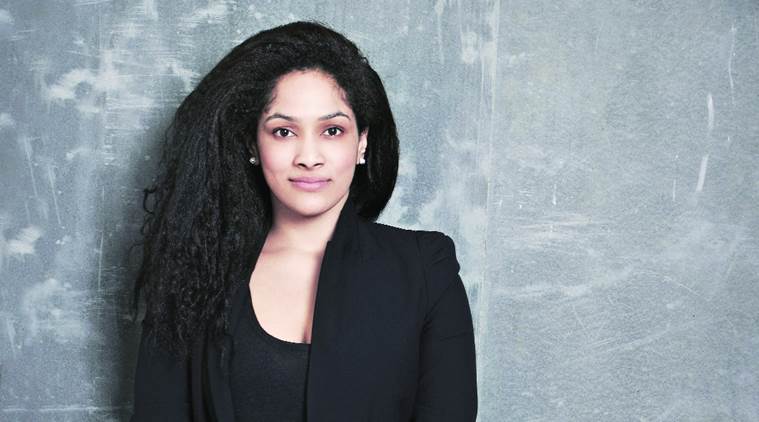 How does a collaboration of this kind work to your advantage?
Athleisure is a cool concept and something I have always wanted to work with. I have become quite health conscious, so it reflects my state of mind too. The idea was to create a line that had a piece for everyone and every occasion. It's a versatile collection and I have retained my signature Masaba prints.
Tell us a bit about the print stories — Gumbell, Swagger Gum, Swim Girl and Chocolate — that you've developed for this collection.
Taking elements of surrealism, the prints for the collection provoke a battle between temptation of junk food and fitness. The collection is dominated by quirky prints bearing motifs ranging from candy and bubblegum to dumbbells and classic stripes. It's quite a fun collection; the perfect mix of active wear and high fashion with a touch of eccentricity and a pop of colour. My personal favourites are the bodysuits and chocolate slippers.
What were your parameters in designing this collection?
The thought behind this was to give the health-conscious youth a perfect blend of their every day and fashionable leisurewear wardrobe, something you can wear day in and day out. We wanted to make the Masaba X Koovs collection fun and high-energy experience, bringing together fashion and functional clothing.
Not many people know you dabbled in sports as well.
I played professional tennis for about six years and I played football and handball in school as well. I love sports, but I never had the temperament for it. So, I moved on. You need to be both physically and mentally in tune to play competitive sport.
Where did your love for fitness come from and what's your fitness routine?
It came from a health issue and the fact that I needed to keep my weight down, else I would spiral into bad health. Also, I like looking good. Every alternate day at 7 am, I'm up for pilates or a walk. It's very important for me to wake up and do some form of workout every day.